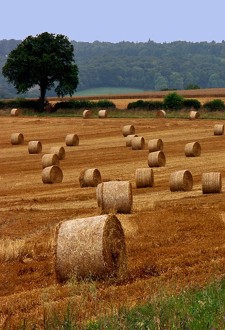 Feliz s.r.o.
is the Slovak trading company, established to bring the good quality grains to EU and world markets. The company is dealing with agricultural commodities such as oil seeds, milling and feed wheat, malting and feed barley, corn, oat, pea, mustard seeds, wheat bran, feeds, etc.
All of these grains and oilseeds are selected and inspected by ourselves, to satisfy our customers' exact requirements. The main area of our business is Slovakia, Czech Republic, Hungary, Poland, Austria, Germany and Italy.
The second part of our business is import and export of soybean and rapeseed meal, fishmeal, dried yeast and special feed stuffs based on full-fat toasted soybeans, protected proteins (by-pass proteins).
In each area of our business we concentrate on a quality and our effort is not only to satisfy the requirements of our business partners but moreover to overcome their expectations.
The main goal of each partnership is an individual approach and creating of a long-term partnership.
Dipl. Ing. Tomáš Števlík
Managing partner of Feliz s.r.o.